"But your thoughts will soon be wandering, the way they always do..."
-Bob Seger
... And it's kinda cool.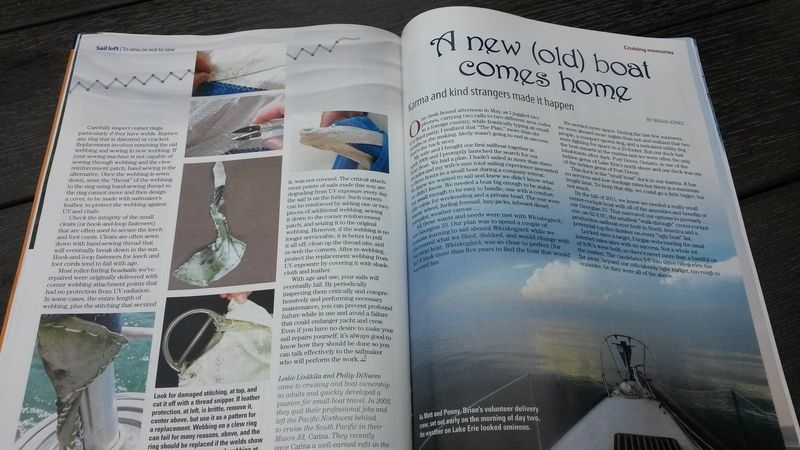 The story of the purchase and delivery of
Karma
has now been told! Please pick up an issue, at your local fine magazine retailer, or from
Good Old Boat
directly.
Karen Larson and the team at GOB were a delight to work with, from start to finish. Thanks!
Hopefully this is the start of a long rewarding relationship.
And thanks to all of you, Faithful Readers, for your support of the D6C over the years- your support and enthusiasm for our small time, small town, small boat adventures are where it all began, and where ti continues to grow.
Thanks for taking the time to have a look, and taking the time to...
"Talk the Dock!"